Craig Franklin Chambers, Attorney at Law
Competent and Aggressive Representation

Every Client Matters.

I am on your side.

Representing

You

Your Family

And Your Home
Testimonials

"After consulting with a few other attorneys, I made the decision to retain Mr. Craig Chambers in my horrid, complicated and financially muddled divorce. If you are going to make a bad decision by marrying Mr. Wrong, then you need to make a smart decision by hiring Mr. Chambers. Thank you from the bottom of my heart for saving me, caring so much about me and my case and giving me a new beginning in life!"

Sherry R.

"I am so grateful to Craig Chambers. He handled my grueling and complicated divorce with aplomb, professionalism, and legal know-how. I first went to him under tight deadlines and with the cards stacked against me. He explained my options, answered my incessant questions in detail, and calmed my rattled nerves. Best of all, he met the deadlines and turned the tables in my favor. He was completely prepared for the hearings, with precedent cases and supporting exhibits, and prepared me to do my best on the stand. He's honest and aggressive, thorough and wise. I couldn't have hired a better attorney."

Robert L.


"Thank you so much for all that you did for me! I would hate to be on the other side in Court fighting against you because you are a tough and good lawyer."

Melissa W.

"Attorney Craig Chambers represented me in a divorce, and I thought he excelled in the courtroom. He also handled a civil case with outstanding results that avoided a trial. Craig will advise you in matters that you can do yourself without charging a fee and stand as needed. As a long time real estate broker with both commercial investment and residential experience and twenty years as a college professor, I recommend him highly."

Charles F.

"Craig was a trusted and knowledgeable guide while representing me and my needs through a very difficult and trying legal situation. He was very responsive and always available by e-mail or phone whenever I had questions or a concern. He kept calm and dealt with my case with complete confidence and integrity. I am grateful to him for his sound advice and guidance."

Kathy H.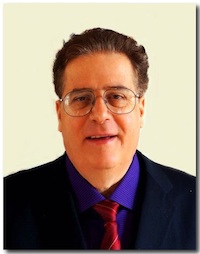 Licensed to practice law in Colorado since 1997, I have a B.A. from Vanderbilt University and a law degree from the University of Denver.

7851 S. Elati St. #101 Littleton, CO. 80120

303-972-2552

craig@craigchamberslaw.com