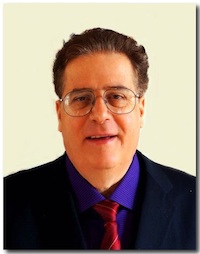 Craig Franklin Chambers, Attorney at Law
The following is a non-exhaustive list of the many areas of civil litigation:
Adverse Possession

Arbitration

Boundary Disputes

Civil Litigation

Closings for Real Estate Transactions

Collections Defense

Commercial Real Estate

Contract Disputes

Contractor Disputes

Disputes with Real Esate Brokers
Document Review

Easements

(HOA) Home Owners Association Disputes

Earnest Money Disputes

Eminent Domain

Evictions and FED

For Sale By Owners (FSBO)

Ingress and Egress
Landlord-Tenant Disputes
Leases and Contracts

Lease-Options

Lease-Purchases

Limited Liability Companies (LLCs)

Litigation and Trials

Mechanic's Liens

Mediation
New Construction

Nuisance

Partnerships

Partition

Planning and Zoning

Premises Liability
Property Law
Purchase Contracts
Quitclaim Deeds (and other real estate documents)

Real Estate Mediation and Arbitration

Real Estate Purchases and Sales

Real Property Law

Residential Real Estate Transactions and Disputes 

Residential Real Estate Document Review

Security Deposit Disputes
Small Business Law

Spurious Liens

Survey Disputes
Trademarks and Copyrights
Trials
Transactions Attorney
Broker-Owner of Prized Properties.
Appellate Cases
In Re Marriage of Hillstrom, Colorado Court of Appeals, 126 P.3d 315 (2005);
In Re Marriage of Heider, Colorado Court of Appeals, 09 CA 1975 (2010)
Christopher Klein Constr v. Owen Living Trust, 14 CA 2169 (2015)
Craig Franklin Chambers, Attorney At Law
Office:

7851 S. Elati Street, Suite 101
Littleton, CO 80120.
Phone: (303) 972-2552
E-mail:  craig@craigchamberslaw.com
We are located in Littleton, Colorado in Arapahoe County,  just North of Highlands Ranch. 3/4 miles North of Broadway & C- 470.
Directions: From Broadway & Mineral, Drive West on Mineral eight blocks to Elati St. North on Elati to 7851 S. Elati St. (2nd Building, #101. --- Panorama Building). Directly across Mineral  from Century Link; directly East of Health South.